Top Tips for Managing The Stress Of Christmas Day

A few simple strategies that can help you Manage Any Stress Of Christmas day.
Christmas can be a time when many of us feel rushed, overwhelmed and stressed by the pressures we and society put on ourselves. But these simple tips can help you feel more in control and relaxed during the festive season.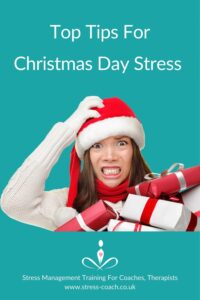 1. Perception- We often place so much importance on the festivities of Christmas day, we get it totally out of perspective, in reality it is only one day. So if the stress of Christmas day is overwhleming you or your spending time alone. Focus on what you can do rather than what you can't do, not what your missing out or how much you may dislike your mother-in-law your teenagers new boyfriend. Choose to make it a happy and healthy Christmas Day for those who will be alone, volunteer somewhere that would greatly appreciate support, there is so many homeless units, soup kitchens and support organisations crying out for a bit of extra help at this time of year.
2. Prepare- Be prepared, if you don't prepare yourself for a situation your less likely to cope with the extra demands of the situation or any unexpected stress of Christmas day. If your spending time alone, plan some nice treats, your favourite film, favourite food, book etc
3. Plan ahead – always have a plan, write down a list of what you need to do,  what need to buy, what your budget is for gifts, taxis, night outs. You will feel more in control and achieve more. Use simple strategies for dealing with difficult situations or difficult people, Provide diversional tactics and/or entertainment for the over drinkers, the controllers and argumentative types and make sure you have a delegated driver or transport sorted especially for quick exits from or for those who can't handle their drink.
4. Prioritise- what is the most important on your to-do6 list, do this first..focus on what you can do, not on what you can, and make sure you tick off what you've done, helping you focus on what you have achieved.
5. Delegate-encourage delegation, get all the family to join in, get as much done before Xmas day, give all the family tasks even small children can help, before Christmas morning is a great time to bribe the kids to clean their rooms.
6. Eliminate Negative Behaviour: too much indulgence in alcohol and rich food or stimulants make use feel less able to cope and encourages bad behaviours, anxiety, stress and depressive episodes. So don't start serving drinks too early in the day and offer healthy and alternative food & drink.
7. Relax- try and chill out enjoy the moment, make sure you don't burn yourself out before Christmas day, chill out and enjoy the day, no one wants a host who they don't see or is too tired to enjoy in the fun…So take time out, try and get as much rest as possible. If you find it difficult to relax check out our 5 Minute Meditation &  Relaxation Course and FREE Traditional Breath Meditation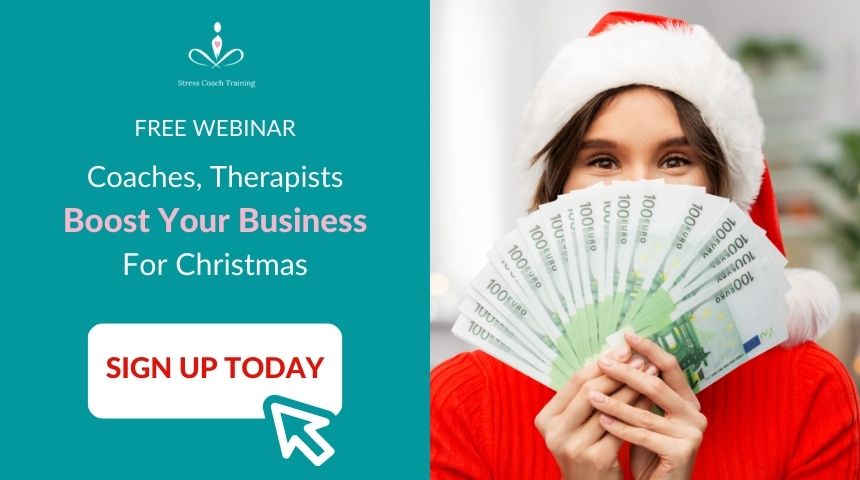 Have Young Kids? Here is some tips for anxious, stressed or sensitive kids at Christmas on my kids site