Professional Online Stress Management Courses For Organisations, Coaches, and Therapists. A review of our different online Stress Management Programs and Training For Wellbeing Practitioners, Charities, Education, and Individuals.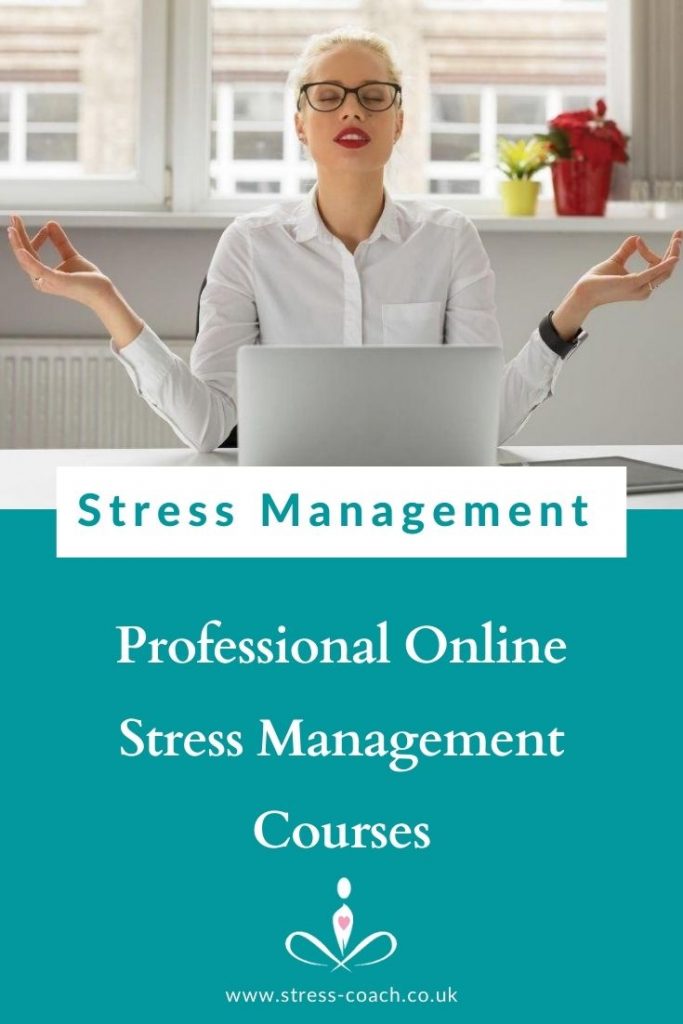 How to Choose From Our Online Stress Management Courses
It is important for us here at Stress Coach Training that our students and clients choose the right online stress management courses or training that is right for them at this point. For that reason I have created a review to show the differences in the different online courses and training that we are provide this year.
You can be assured that our online stress management courses and training is provided by someone actually qualified and trained in this field. I have been studying in the well-being industry for over 28 years. And been self-employed in this field for over 20 years. I have trained in Stress Management, CBT, Life Coaching, and Psychology to University Level. I have a variety of qualifications in different healing, holistic, and therapeutic approaches. You can be assured that most of my training was extensive not fast-track training. To find out more about my qualifications and experience check out my about page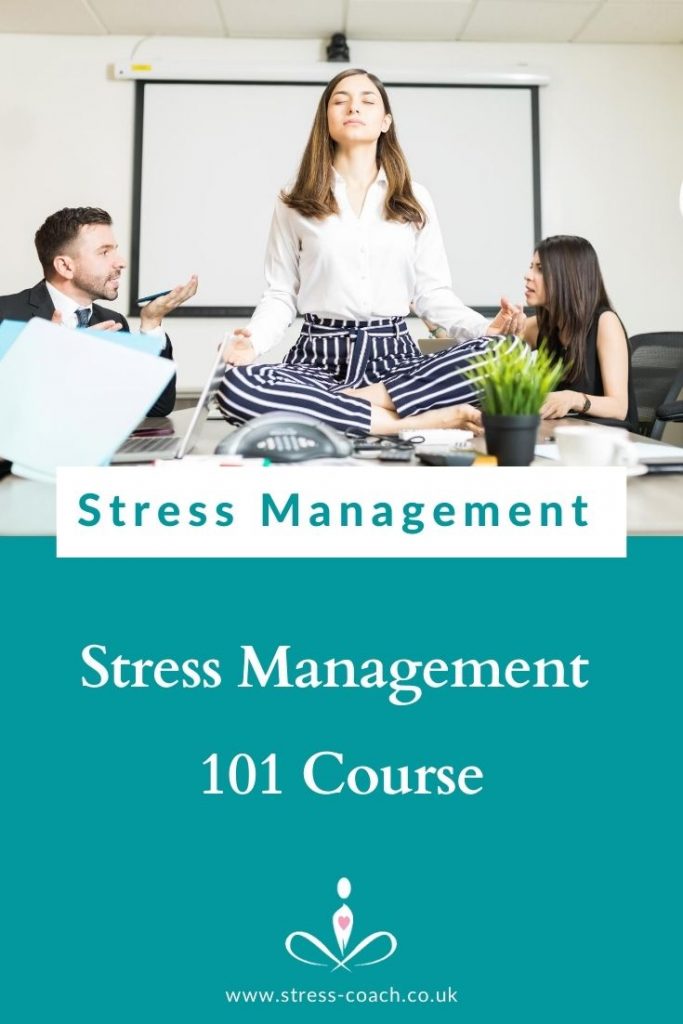 Our Online Stress Management 101 Course is designed for the professional therapist, qualified health coach, therapist, HR Manager, or Trainer who would like some foundational stress awareness training in Stress Management. Access to over 8 stress management tools and techniques for your management, therapy, or coaching toolbox. Powerful yet simple techniques you can teach in the workplace, online, and in live groups and sessions.
It is also suitable for any chronic anxiety or stress sufferer who wants to learn some professional stress management tools to reduce their own anxiety and stress. Although this is only a foundational course not a formally accredited course with assessment those who pass and complete all modules and quizzes can print out a Certificate of Completion. Special Discount At The Moment Due To Covid 19. For more information Click Here
Our new Stress Management Practitioner Training is available to those who are on and who complete our Accredited Relaxation Therapist and Relaxation Teacher Training.
Online Relaxation Therapy Training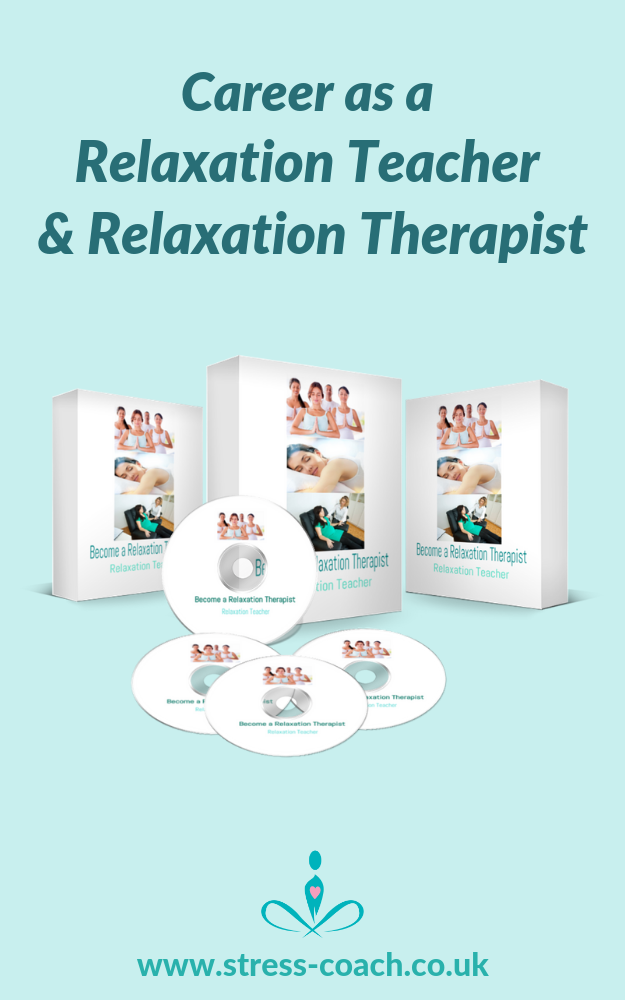 Our online Certificate Relaxation Therapy Training is one of our most popular online stress management courses. This is a highly extensive course for therapists and coaches, health education, and health charity organizations. Other than extensive Relaxation Therapy Training this online stress course includes Anxiety Management, Meditation, Mindfulness, Breathing Techniques, Basic NLP, Creative Visualisation, Sleep Therapy…and so much more. Students love the fact this training saves them thousands of pounds in training in many of the different approaches and tools they would like to use in their practice. And the fact that we teach all of our students how to use all of these tools and techniques in the safest and most effective way. Students are taught how to apply these approaches in their own life before teaching and using these approaches in their client's or students' life. Something we believe is so important.
Certificate Relaxation Therapist & Teacher Training
Anyone who completes and passes all quizzes in the Online Relaxation Therapy Training can then apply for accreditation by completing our assigned set of case studies, assignments and formal assessment with one of our trainers. Check out our online training How To Become a Relaxation Therapist & Teacher
5 Minute Meditation Course
My 5 Minute Meditation is the most popular stress management and anxiety-busting tool I taught in 20 years. This very fast and effective meditation technique based on Qi Gong takes just over 4 minutes it is suitable for everyone even kids, teens, and PTSD sufferers. If you looking for simple and effective you can use every day at work, before that office meeting, before flying, for lunchtime, breaks or even to do with the kids. This is the tool for you.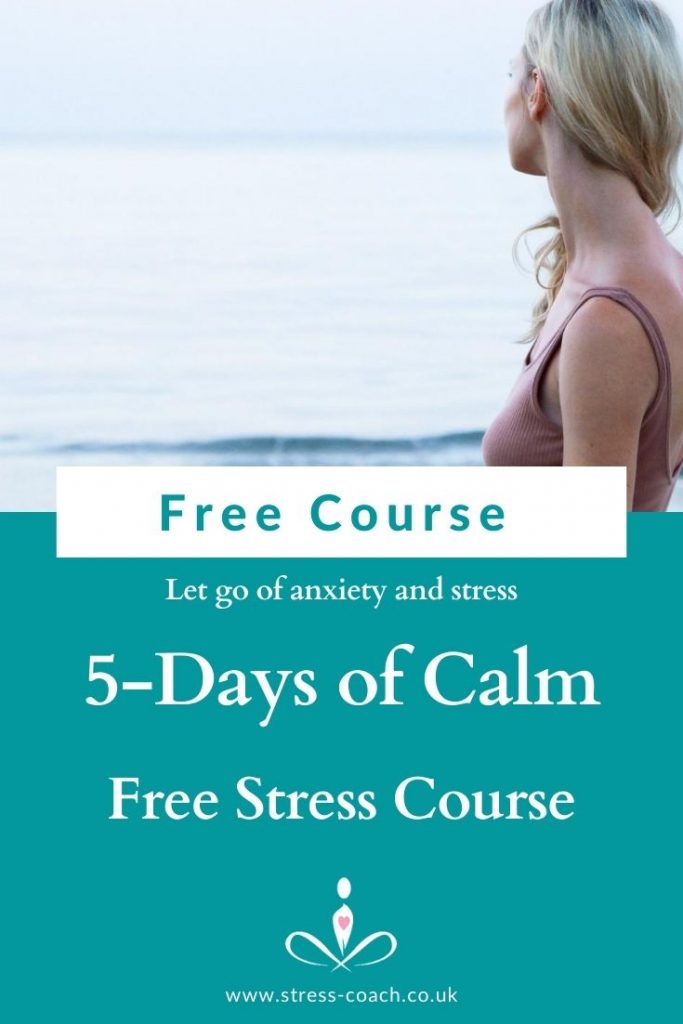 5 Days Of Calm – Free Anxiety Busting And Stress Management Course
Our Free 5 Days of Calm Course is a free stress management course for anyone suffering from anxiety and stress.
This free stress-busting course includes 5 simple effective stress management tools to help you start reducing their stress and anxiety today. You will access my traditional meditation mp3 and video, a guided meditation designed for deeper sleep, our stress-busting game, the modern ho-oponopono prayer to help you let go of old wounding, trauma, and anxiety, and my mini positive affirmation course, where I teach you how to use affirmations the right and most effective way.
If you would like more one to one help with your anxiety or stress contact us for more details about our 1-2-1 Stress Management and Relaxation Therapy Sessions Contact Us Today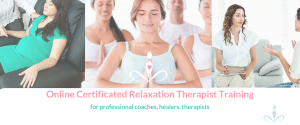 Stress Coach Training provides online stress management courses including our accredited Certificate Relaxation Therapist Training for Therapists, Coaches, Healers. Business and Marketing Courses for the Holistic Business. and Spiritual Business