5 Minute Meditation – Our Most Popular Stress Busting Technique.
A 5 Minute Meditation Technique that helps you bust anxiety and stress levels in just over 4 minutes. A meditation tool that kids love, teenagers love, busy stressed out executives use every day.
When you think of meditation, you may think of meditation as a serious daily discipline of twenty minute practise of long deep silence of the mind. But the facts are meditation doesn't have to be long in-fact for many people short periods of meditation throughout your busy stressful day can be more helpful.
Meditation is about fully being in the moment, or on one thing at the one time. And there is so many different types of meditation that can do that, some more effective than others.
As a meditation teacher and stress therapist for many years my role was to help encourage and support adults and children to make meditation part of their daily life. So they would feel less stressed and anxious, more at peace, happier, healthier being more connected to the self.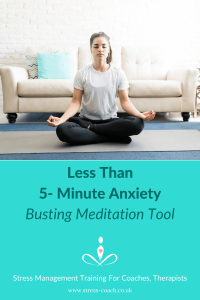 Over 18 years ago I was asked to teach at a local secondary school, where there was a lot of challenges. Having taught large groups of young people meditation before I was aware of  the challenges. I wanted to make meditation teenage friendly as possible.
I eventually came across a Qi Qong style based meditation, which I slightly adapted for my work. This 5-minute technique which actually takes just over 4 minutes, became the most popular technique I ever taught. It still had a traditional slant althought a little bit different from the more Traditional based Meditation techniques I had studied and taught at that time.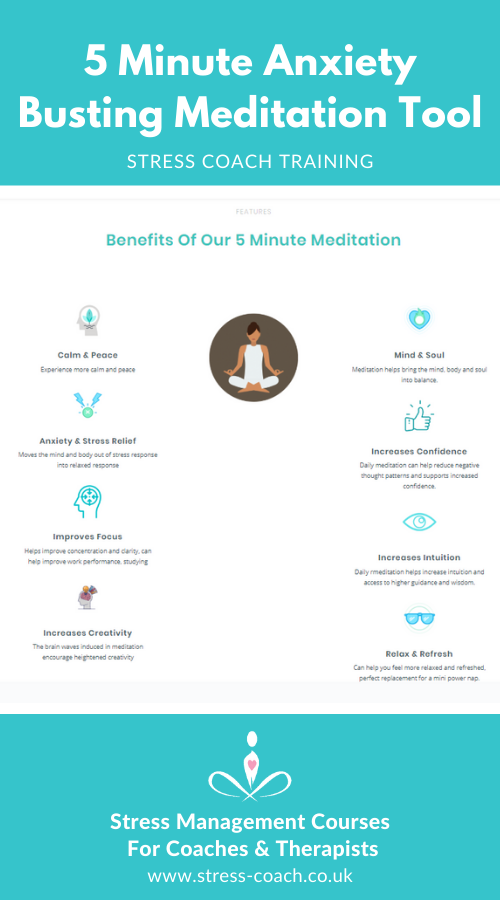 We are so lucky today to have access to so many styles of meditation that we can choose what style what works for us. I began my parctise of meditation over 25 years ago with more budhhist type breathe meditation, transcendental meditation and mantra meditation. Years later I discovered some fab techniques that could could indude a deep meditative state in just a few minutes.
I believe the most important key when your teach someone how to meditate . Is that you give them a tool they can use as simply and easily into their daily life. A tool that will eventually help them access the stillness, peace that is always there no matter what appears to be going on around you or to you. Many people use only guided meditation and although I used guided meditation for a lot of deep healing work. I often explain guided meditations is where someone guides your thoughts stimulating memories of your senses. More traditional meditation helps loosen off and gives you space from your thoughts, something most people need today.
As most of my work involved teaching stress management for 18 years my clients wanted to see some sort of tangible result, quite quickly. The 5 Minute Meditation is the perfect busy persons tool. It is simple, fast and effective. Even the most stressed out clients and students are very surprised at how quickly this technique works. You can learn how to experience more deep calm in stress ful situations ue it instead of a power nap for an exhausting day. It also can be practiced in the office, at home, it can be done with the kids, it can even be practiced on public transport.
This is a great meditation for beginners and more experienced meditator's who want something simple and effective to use throughout their day.
our 5 Minute Meditation mp3 NOW