Our Certificated Relaxation Training Course.
The new certified relaxation training course is the ultimate relaxation therapy training for coaches and therapists. The only one-stop relaxation therapist training course where you learn an extensive range of anxiety and stress management techniques. By a highly experienced Relaxation Therapist, Stress management Expert and Meditation Teacher.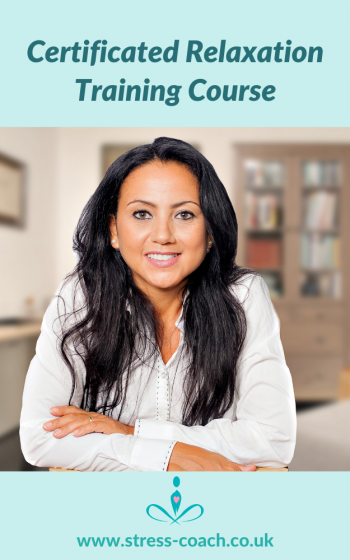 Therapists today need a wide range of tools and techniques to support their clients. The more you can help your clients let go of anxiety and stress, the bigger impact you can have on their quality of life.
As a coach, healer, therapist, and teacher who began studying healing and holistic wellbeing nearly 30 years ago. Who spent most of the last 18 years teaching meditation, stress management, and relaxation techniques to the health, education and charity sector. I know what works and what doesn't. And why different stress management tools and techniques should be used on different clients with different challenges.
In our training, we teach you how to help empower clients in a safe effective professional manner. With a wide range of self-help and therapist tools and techniques including
Basic NLP
Breathing Techniques
Lifestyle Analysis
Mindfulness Techniques
Stress Management Tools
New Payment Plan Options For Relaxation Training Course
We now have a 6-month payment and 9- month payment plan offer for the foundational training. That is perfect for those of you who want to spread the cost and take your time over the training.
Online Quizzes And Assessments
Our online training is constantly evolving because we wanted to make the training more accessible, easier and extensive at still a fantastic price.
Affiliate Commission
Students now have the potential to earn 15% affiliate commission selling/sharing our training.  **Specific terms and conditions do apply. But this is a great way you can potentially actually earn back what you spent on our training. A great way I can give back to dedicated students who want to promote my products and services. Grow the community and make the training even big and better.
Want to learn more about this certificated relaxation training?
Check out my FREE Webinar